#
Organizing Files
#
Library Controls
Below the timeline picker are the controls for the library which you can use to:
Switch between list view and grid view
Create a new folder
Add more files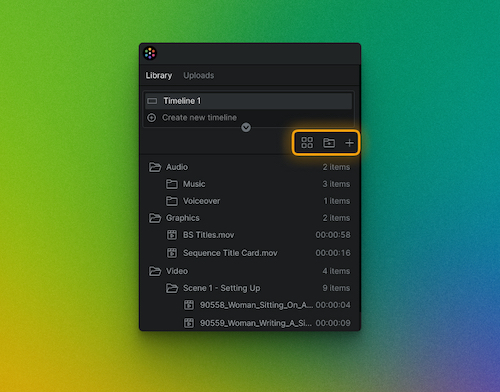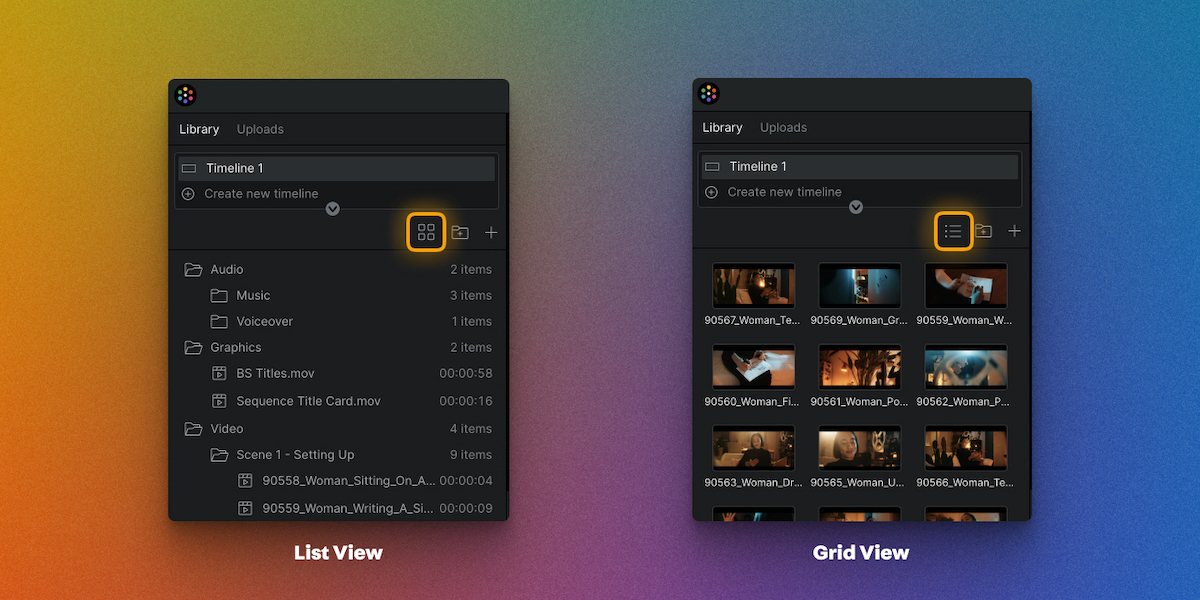 #
Using Folders to Organize Files
When you create a new folder, you can use it to organize files into hierarchical categories. Click and drag clips to drop them into a folder, or click and drag a folder to drop it inside of another folder.
To remove a child file or folder from its parent folder, click and drag it on top of the parent folder again.
Currently, all files and folders are sorted alphabetically.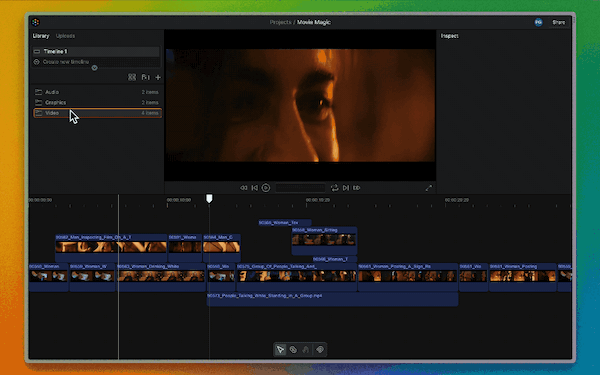 ---